SERVPRO Saves East Brunswick Homes from Effects of Mold Damage
7/20/2022 (Permalink)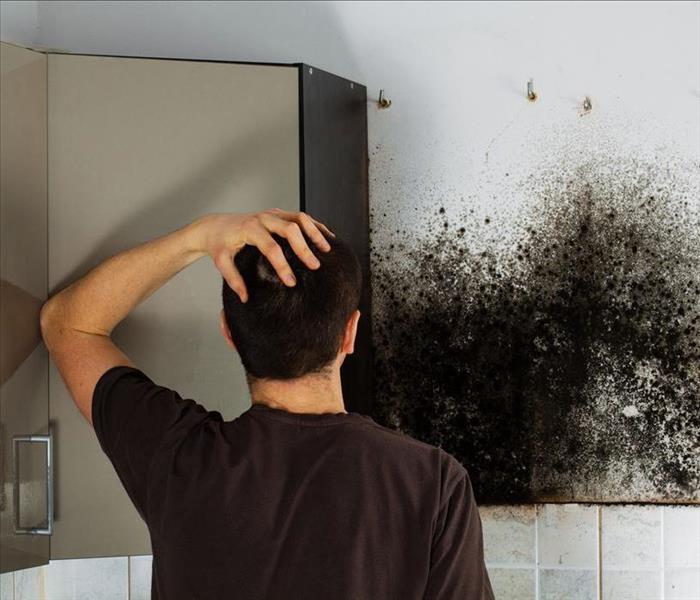 Let your local SERVPRO of East Brunswick / Princeton Meadows professionals resolve your mold damage problems.
Cleaning Mold Damage in East Brunswick Homes
Being proactive and hiring professionals can prevent the mold damage in your East Brunswick home from getting out of hand. Restorers like SERVPRO have the training, tools, and experience to get the situation under control before the mold can cause lasting problems.
SERVPRO techs use a custom cleaning strategy to tackle mold damage to your New Brunswick property. It allows the restorers to address specific issues unique to your situation and increases the chance of success. Rather than using a single cleaning method, SERVPRO techs often use a combination of techniques to remove mold.
Liquid-Based Mold Removal Methods
Liquid-based cleaning methods rely on the water combined with a physical or mechanical cleaning process to dislodge contamination. SERVPRO techs use the following liquid-based cleaning methods in New Brunswick homes:
Damp-wiping: Techs wipe the affected area with a damp cloth saturated with a water-based cleaning agent. This method is effective if the mold grows on a non-porous surface and the growth is not extensive.
Immersion Cleaning: If the affected piece of content can withstand being immersed in water containing a cleaning agent, immersion cleaning is the method of choice during mold damage restoration. It allows the thorough removal of mold and spores from surfaces.
Ultrasonic cleaning: An ultrasonic bath is a chamber that uses high-frequency sound waves to generate millions of imploding microscopic bubbles in the water. The imploding bubbles create tiny jet streams that offer a high degree of agitation to loosen contamination from surfaces.
If you suspect fungal contamination in your home, call SERVPRO of East Brunswick / Princeton Meadows at (732) 432-9800 to talk to our experts.